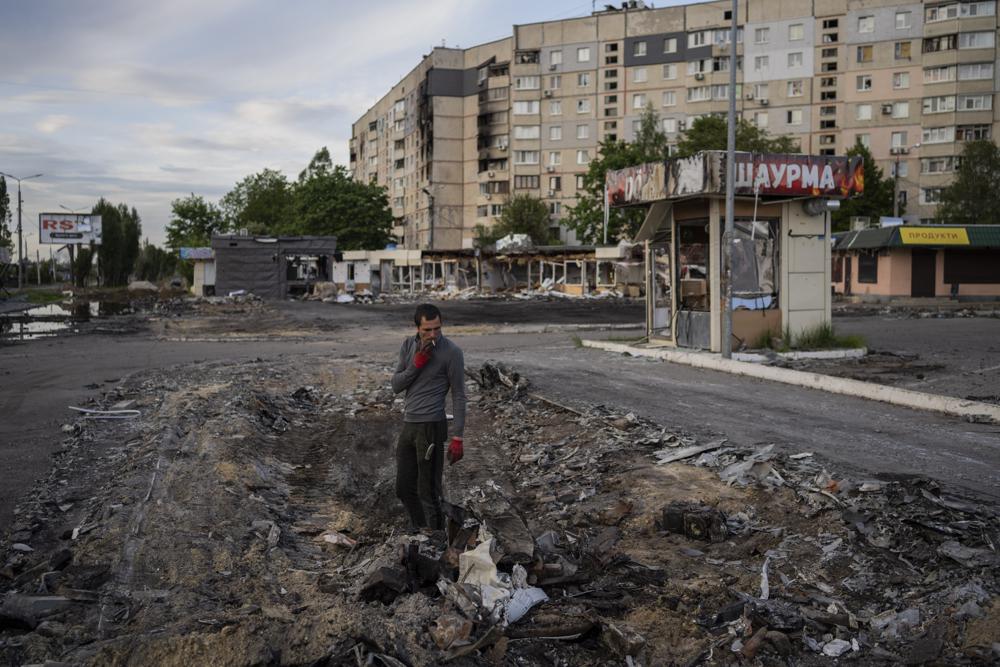 The fate of hundreds of Ukrainian fighters who surrendered after holding out against punishing attacks on Mariupol's steel factory hung in the balance Thursday, amid international fears that the Russians may take reprisals against the prisoners.
The International Committee of the Red Cross gathered personal information from hundreds of the soldiers — name, date of birth, closest relative — and registered them as prisoners of war, as part of its role in ensuring the humane treatment of POWs under the Geneva Conventions.
Amnesty International said in a tweet that the Ukrainian soldiers are now prisoners of war and as such "must not be subjected to any form of torture or ill-treatment."
More than 1,700 defenders of the Azovstal steel plant in Mariupol have surrendered since Monday, Russian authorities said, in what appeared to be the final stage in the nearly three-month siege of the now-pulverized port city.
At least some of the fighters were taken by the Russians to a former penal colony in territory controlled by Moscow-backed separatists. Others were hospitalized, according to a separatist official.