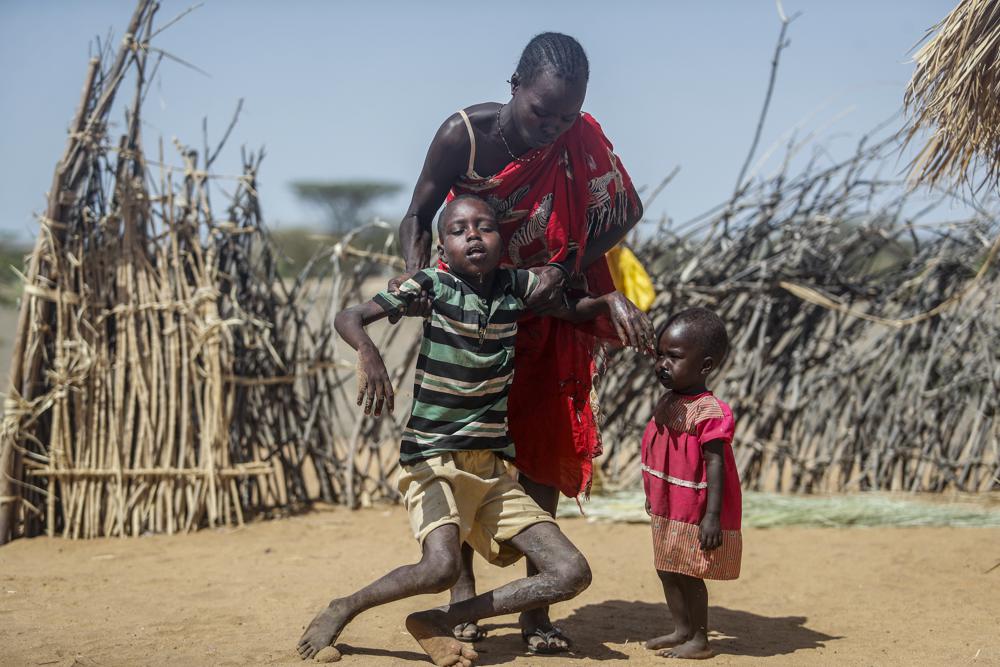 A top United Nations humanitarian official has raised concern about people going hungry in a remote part of northern Kenya, joining calls for the international community to commit more resources to address the wider region's drought crisis.
Martin Griffiths, the U.N. under-secretary-general for humanitarian affairs, said he saw families in Kenya's Turkana region that have nothing left after their animals starved to death. Turkana is an epicenter of the drought affecting parts of the East African country.
"The world's attention is elsewhere, and we know that," Griffiths said during a visit to the region Thursday. "And the world's misery has not left Turkana, and the world's rains have not come to Turkana, and we've seen four successive failures of the rains."
Griffiths and other humanitarian representatives visited a pastoralist community in Turkana's Lomuputh area as part of efforts to draw attention to the humanitarian challenge stemming from the drought.