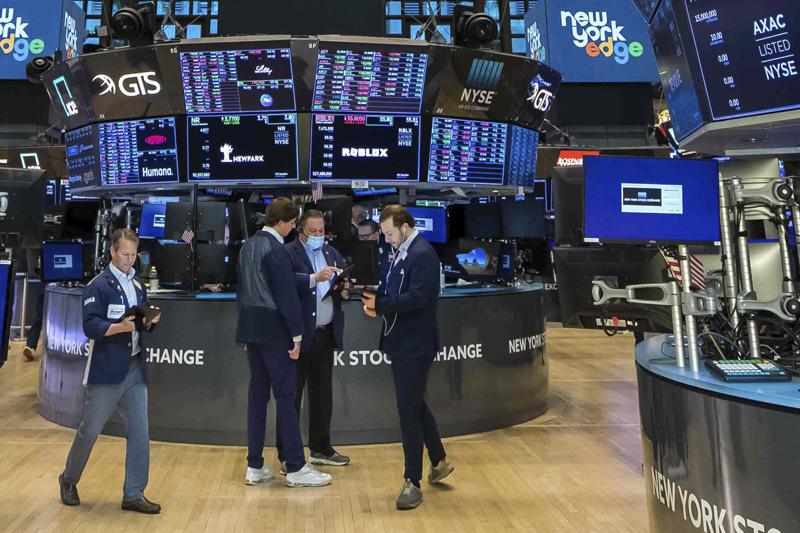 Stocks fell in afternoon trading on Wall Street Wednesday, a day after a broad rally snapped a three-day losing streak.
The S&P 500 fell 0.7% as of 1:21 p.m. Eastern. The Dow Jones Industrial Average fell 274 points, or 0.8%, to 34,715 and the Nasdaq fell 1.2%.
Technology and communications stocks were the heaviest weights on the broader market. Microsoft fell 1.1% and Facebook's parent, Meta, shed 3%.
Bond yields were stable. The yield on the 10-year Treasury remained at 2.04% from late Tuesday.
The potential for an escalating conflict between Russia and Ukraine has so far been a key concern for investors this week. Broader markets rallied on Tuesday after Russia claimed to remove some of its troops amassed on the Ukraine border. Tensions still remain high as officials from NATO and the West cast doubt on those claims.
Energy prices have been particularly volatile so far this week. Russia is a major energy producer and a military conflict could disrupt supplies and jolt markets. U.S. benchmark crude oil prices rose 2.2%, reversing course from a 3.6% slump on Tuesday. Energy stocks gained ground on the reversal. ConocoPhillips rose 1.6%.