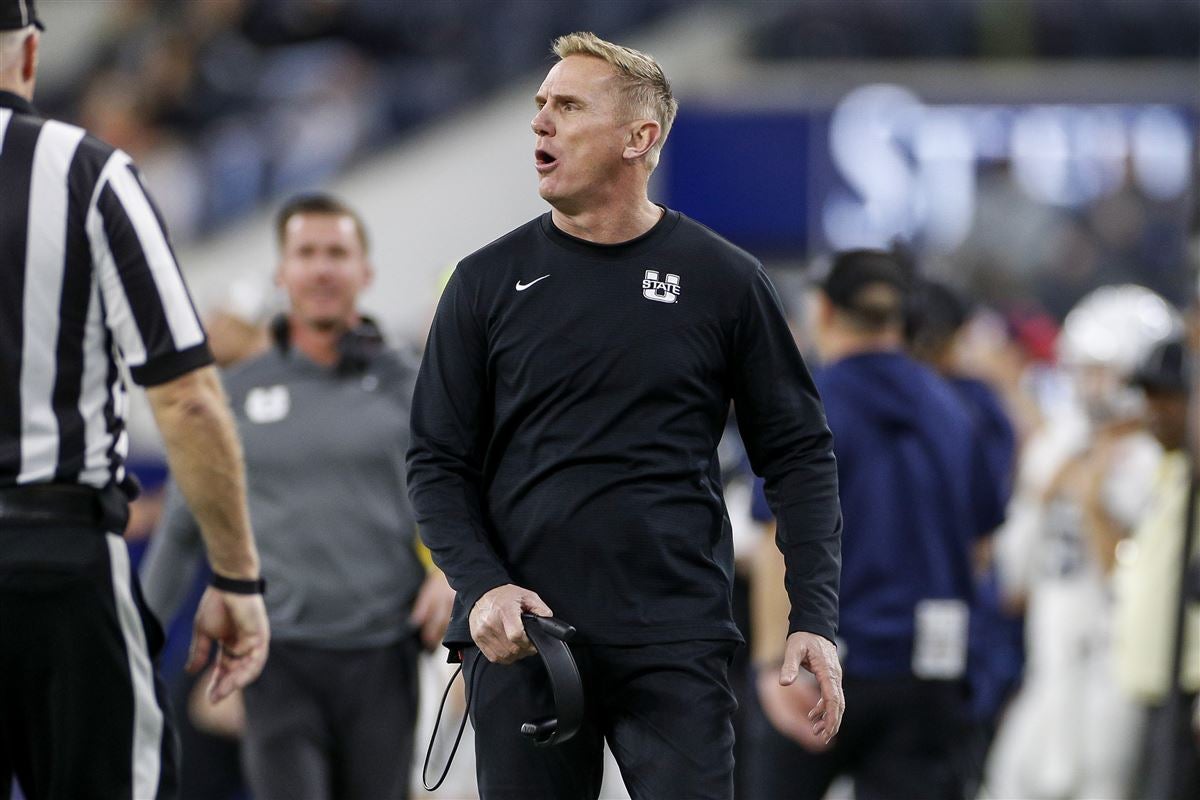 Utah State has extended head football coach Blake Anderson through the 2027 season, the school announced Friday. Anderson guided the Aggies to a Mountain West Championship during the 2021 regular season, his first season as the program's head coach.
"In just one year at the helm, Blake Anderson has transformed a one-win team into a Mountain West Championship team," Utah State athletics director John Hartwell said in a statement. "The positive and team-centered culture he and his staff have created and fostered permeates throughout Aggie Nation. As remarkable as the on-the field success has been, the academic achievements and personal development of our football student-athletes under his leadership are even more impressive.
"Blake's character, integrity and passion for the academic, personal, and athletic growth of our student-athletes have fueled the success of this team. Under coach Anderson's leadership, the future of Aggie football is very bright."
Utah State went an overall 11-3 in 2021, including a 46-13 win over a top-25 San Diego State team in the Mountain West Championship Game. The Aggies went on to defeat a Power 5 opponent in bowl season, as Utah State posted a 24-13 win against Oregon State in the L.A. Bowl on Dec. 18.