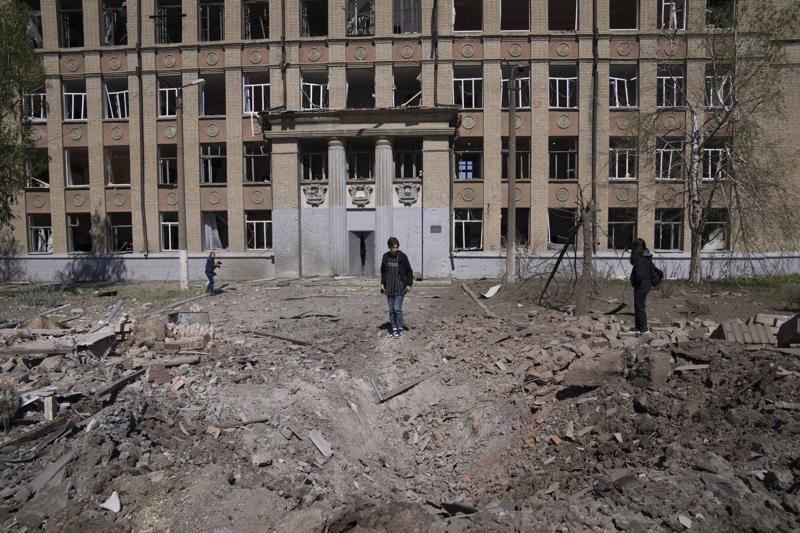 Dozens of Ukrainians were feared dead Sunday after a Russian bomb flattened a school sheltering about 90 people in its basement, while Ukrainian fighters held out at the battered Mariupol steel plant as Moscow's forces rushed to seize it ahead of Russia's Victory Day holiday.
The governor of Luhansk province, part of the eastern industrial heartland known as the Donbas, said emergency crews found two bodies and rescued 30 people at the school in the village of Bilohorivka after Saturday's bombing.
"Most likely, all 60 people who remain under the rubble are now dead," Gov. Serhiy Haidai wrote on the Telegram messaging app. Russian shelling also killed two boys, ages 11 and 14, in the nearby town of Pryvillia, he said.
As Moscow prepared to celebrate the 1945 surrender of Nazi Germany with a Victory Day military parade on Monday, a lineup of Western leaders made surprise visits to Ukraine to rally support for the country. U.S. first lady Jill Biden met with her Ukrainian counterpart, and Canadian Prime Minister Justin Trudeau raised his country's flag at its embassy in Kyiv.