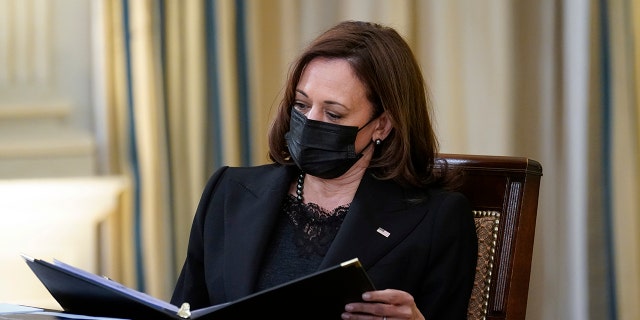 The White House is attempting to clarify previous comments from Vice President Kamala Harris about the government's foresight into the COVID-19 delta and omicron variants.
"The Vice President's comments referred to the exact kind of mutation," said a statement by a Harris adviser obtained by Fox News on Saturday. "The administration knew mutations were possible, it [is] the reason we ordered extra tests, extra gear and extra PPE."
"We didn't see delta coming. I think most scientists did not — upon whose advice and direction we have relied — didn't see delta coming," Harris told the LA Times on Friday. "We didn't see omicron coming. And that's the nature of what this, this awful virus has been, which as it turns out, has mutations and variants."
Both variants are currently present in the United States. The newer omicron variant is highly contagious and is expected to quickly replace the delta strain, which spread over the summer.