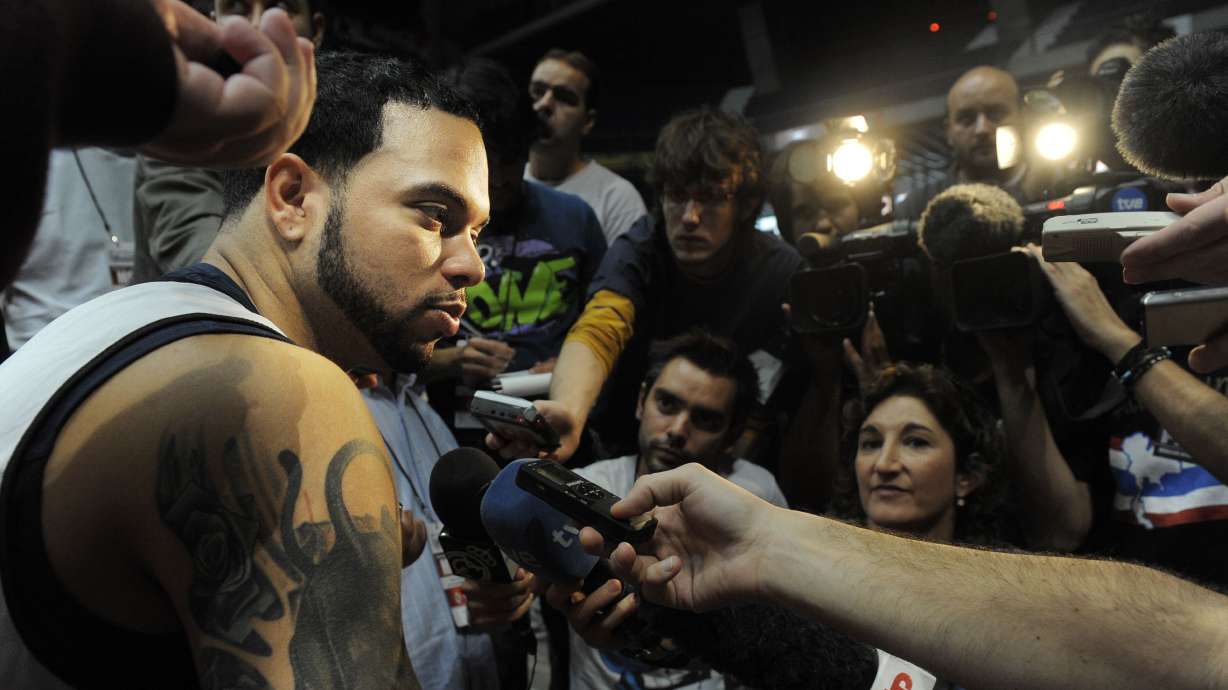 Deron Williams will talk about basketball, about his abrupt retirement from the NBA in 2017 ("Mentally, I wasn't in a good place," says Williams), about the failed super team experiment in Brooklyn ("We just didn't get a chance to click"), about the criticism his former teammate, Paul Pierce, leveled at him for being among the biggest reasons it did not work ("He was kind of right"). He admits he flirted with a return, but after a couple of years, says Williams, "it definitely became too late."
Williams will talk basketball, because he's promoting boxing. On Saturday, Williams, a three-time NBA All-Star, will make his pro boxing debut when he takes on ex-NFL running back Frank Gore in a fully sanctioned, four-round fight. Williams-Gore will be on the undercard of Jake Paul's rematch with ex-UFC champion Tyron Woodley, part of a Showtime pay-per-view that will take place Saturday at Amalie Arena in Tampa.
Williams shrugs when asked why he's getting into boxing. "Checking a box," Williams said in an interview with Sports Illustrated. He initially planned to fight in February 2020, but his opponent backed out.