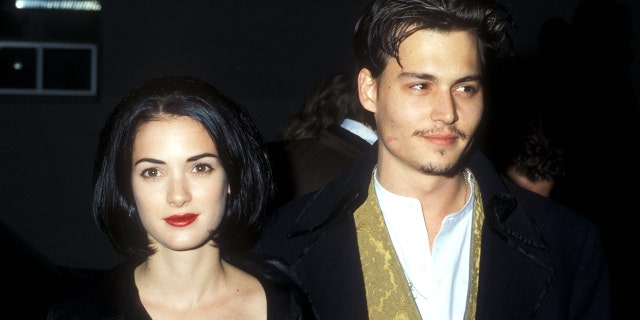 Winona Ryder is looking back at her relationship with Johnny Depp.
The pair began dating after meeting at the New York premiere of "Great Balls of Fire!" in 1989. They went on their first date two months later. Then five months after the first date, the two Hollywood stars got engaged. They appeared in the 1990 film "Edward Scissorhands" and Depp even got a tattoo that read "Winona Forever."
But in June 1993, the couple called it quits. Depp famously altered his body art to "Wino Forever."
Ryder, who is on the cover of Harper's Bazaar's July 2022 digital issue, called their breakup and the Hollywood culture at the time "my 'Girl, interrupted' real life," referring to her 1999 movie about mental health struggles.
The 50-year-old told the outlet that an "incredible" therapist suggested she try picturing her younger self and being kinder to her.
"I remember, I was playing this character who ends up getting tortured in a Chilean prison [for the 1994 film 'The House of the Spirits']," she recalled.