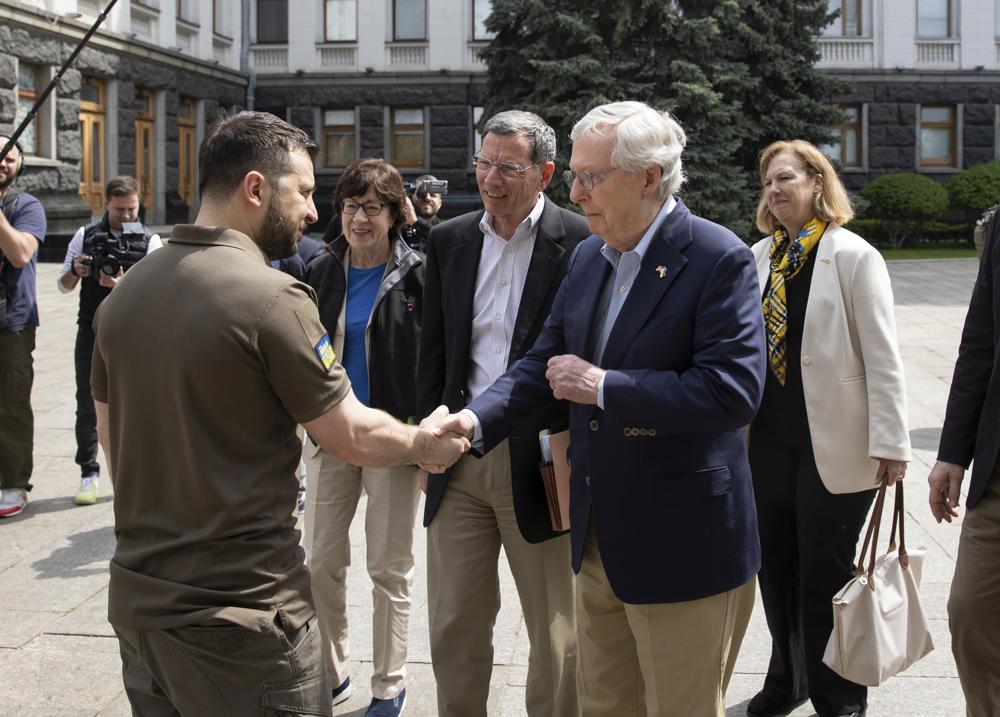 Signs of Republican resistance are mounting over a $40 billion aid package to Ukraine, a reemergence of the Trump-led isolationist wing of the GOP that's coming at a crucial moment as the war against the Russian invasion deepens.
The Senate voted late Monday to advance the Ukraine aid bill 81-11, pushing it toward President Joe Biden's desk by week's end to become law. But more vocal objections from Republicans in Congress are sending warning signs after what has been rare and united support for Ukraine as it desperately battles hostile Russia. All 11 no votes came from Republican senators.
It comes as Senate Republican leader Mitch McConnell led a delegation of GOP senators to visit the region over the weekend in a show of support, vowing to push past detractors, finish up the aid package and vote this summer on expanding NATO to welcome Sweden and Finland. The leader finds himself holding down the GOP's more traditional foreign policy approach, in direct confrontation with the GOP's "America First" flank, including Donald Trump, the former president.