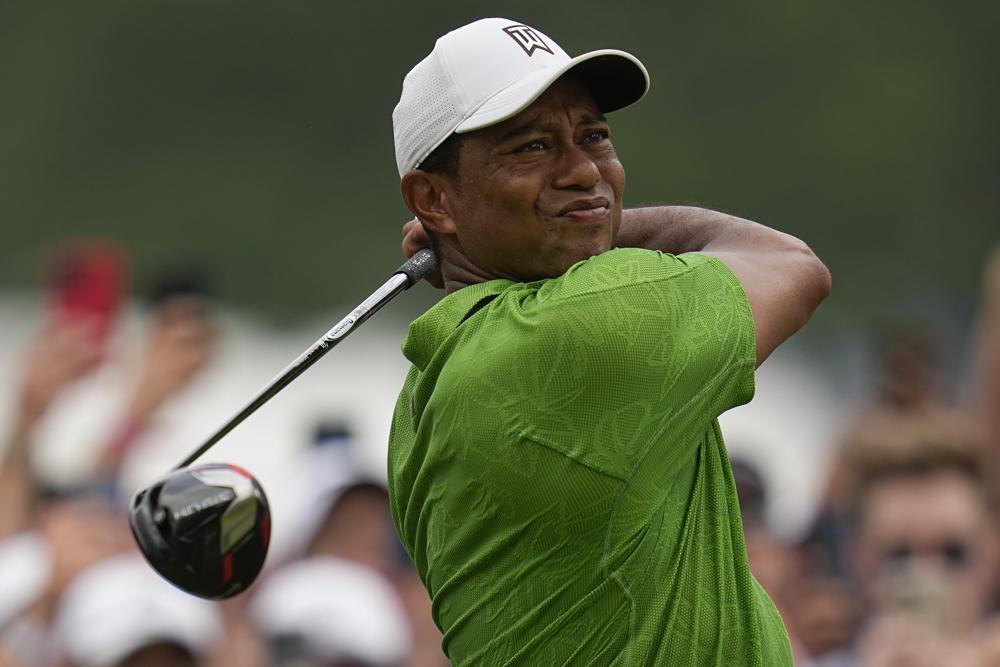 Tiger Woods clenched his jaw when the pain hit.
He limped, occasionally used a driver like a cane, and pushed his rebuilt right leg over and through the hills and swales of Southern Hills on Friday with a singular mission: to get to the weekend at the PGA Championship.
And he did it. Woods shot a second-round 1-under 69 that put him at 3-over par for the tournament, one shot inside the cut line. He was in danger of missing the weekend before rallying with two birdies over the final six holes.
"You can't win the tournament if you miss the cut. I've won tournaments — not major championships, but I've won tournaments on the cut number," Woods said after he gingerly walked the few steps up to the stage for his post-round interview. "There's a reason why you fight hard and you're able to give yourself a chance on the weekend."
Few consider that a realistic scenario the way Woods has to fight his body to get through a round. A car crash 15 months left his right leg so badly damaged that doctors considered amputation.