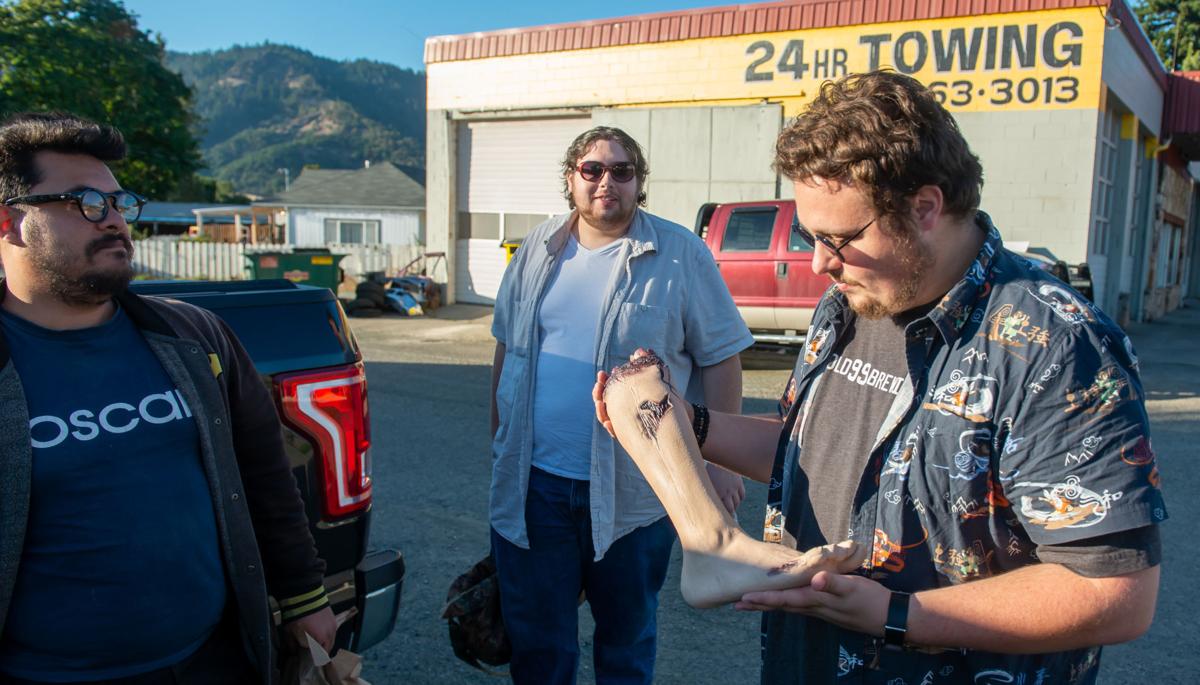 The following are top stories from arts and entertainment in Douglas County:
Behind the scenes with 'Death with Dignity'Locally owned film production studio gives a behind the scenes look at its second feature film, "Death with Dignity." The action film, a first for the studio, was written by studio owner and film director Jake Tranter and filmed at various locations throughout Douglas County. Hollywood actress Eileen Dietz, best known as the face of the demon in "The Exorcist," joined the otherwise locally sourced cast. One particular scene involved closing an intersection near Hucrest Elementary School in Roseburg.
"Death with Dignity" is a psychological thriller which follows main character Tyler, who is bored with his life and hires a hitman as a way to test his survival skills. The film premiered at Roseburg Cinema Dec. 30, 31 and Jan. 1, with the possibility of future showtimes.
Elkton and Fort Umpqua used in 'First Cow'"First Cow," a historical drama set in the Oregon territory in the 1820s, was not only named the best movie of 2020 by Time Magazine, but was filmed in part at Elkton's Fort Umpqua.